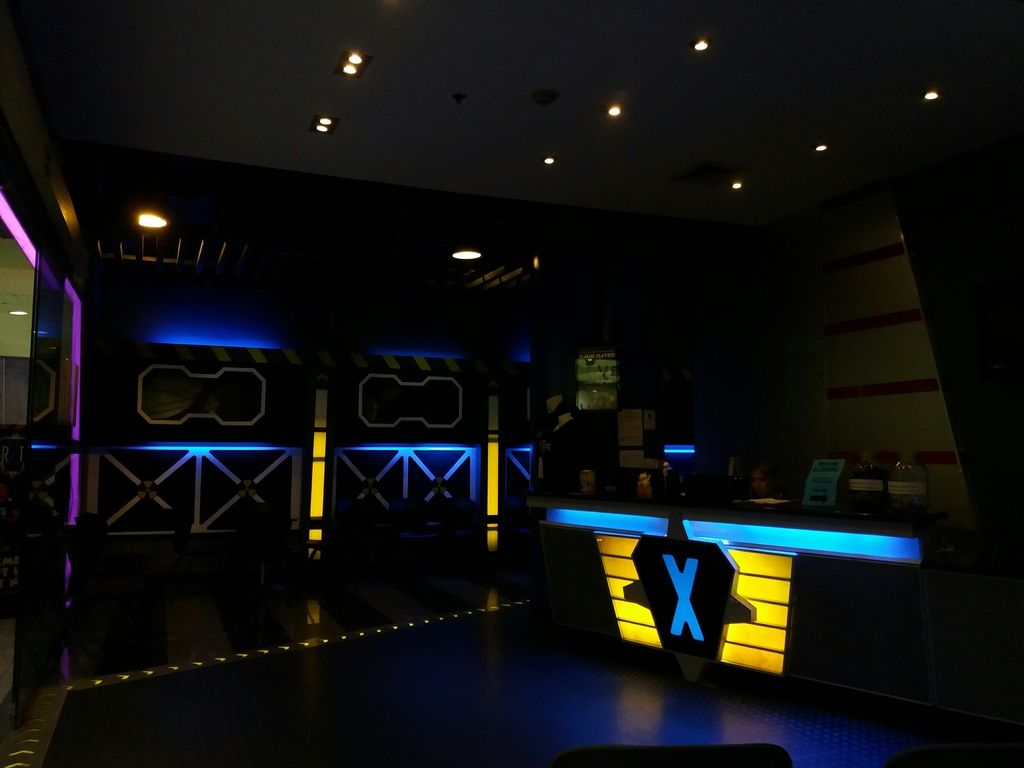 March 2017 – Summer is here! While most of us have plotted weekend getaways out of town already, some prefer to to do some fun activities indoors. The LazerXtreme experience offers just that!
Check out the exciting game we had at the You've Been Tagged: TravelBookPH x LazerXtreme event below! 
Last March 26, TravelBook.ph's Blogger Affiliate Program invited us for an afternoon of fun and exciting activities in partnership with LazerXtreme Manila. The program started at around 2PM with the registration, introduction and talk about LazerXtreme, TravelBook.ph and its Affiliate Program.
About LazerXtreme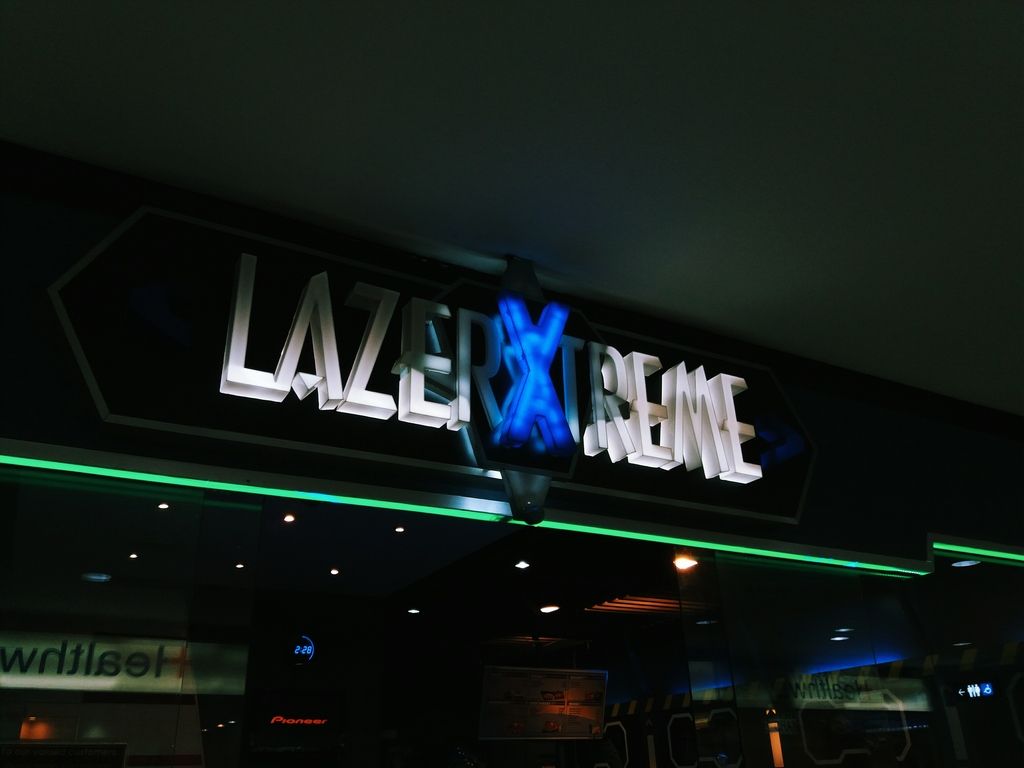 LazerXtreme is one of the leaders in the sci-fi entertainment in the Philippines which offers Laser Tag activities. Located at the Ayala mall Market! Market! in Bonifacio Global City Taguig, LazerXtreme provides a great alternative for indoor sporting activity. The straight out of the movie experience is suitable for all ages as it is simulated in a safe and secure environment.
Boasting its state of the art laser tag equipment and world class arenas, LazerXtreme takes its gamers to a futuristic, heart stopping missions and exhilarating experience.
About TravelBook.ph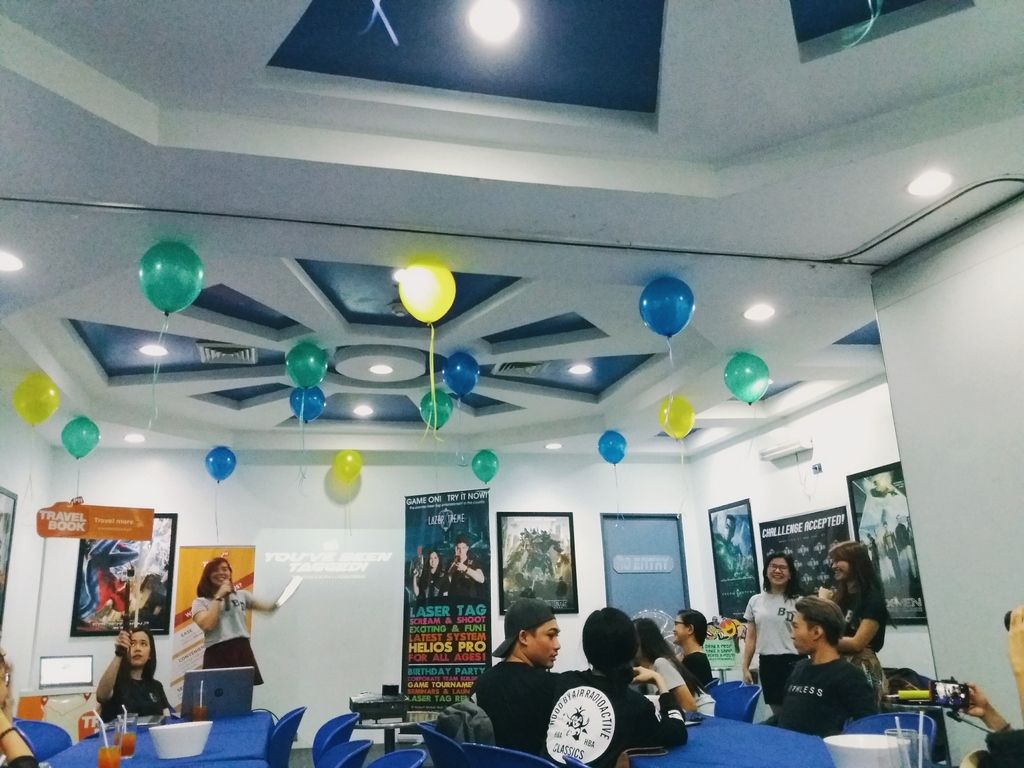 TravelBook.ph is one of the biggest online travel e-commerce company in the Philippines. It is dedicated to offering great value bookings in over 3,000 hotels and resorts across the country.
Established in 2013, TravelBook.ph celebrates their 4th Anniversary with awesome treats and promos. Check out the deals in my previous post: TRAVELBOOKPH CELEBRATES FOUR YEARS OF SUCCESS!
It's Game Time!
Moving on to the most awaited and exciting part of the program, the invited bloggers were grouped into 4 teams of 5 members.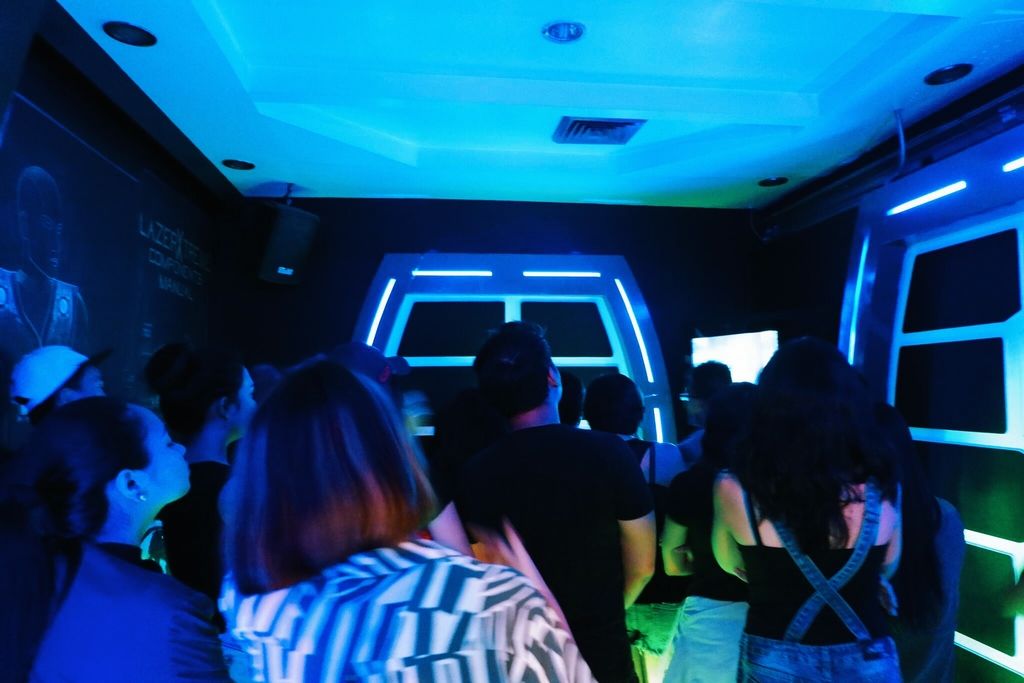 I got in to the blue team with members Bae of The Bae Blogs, Mikhail of Stylemaxim, Ron of Eventophile and another blogger's son to complete the group.
The arena has 2 floors, with just enough light to see, walk and run your way through. The obstacles and walls' height, width, were sufficient to hide yourself from your opponents or be a fortress itself.
It was an exhilarating 20-minute game which had everyone pumped up and out of breathe. It was a total exercise of cardio, hand and eye coordination and tactical analysis.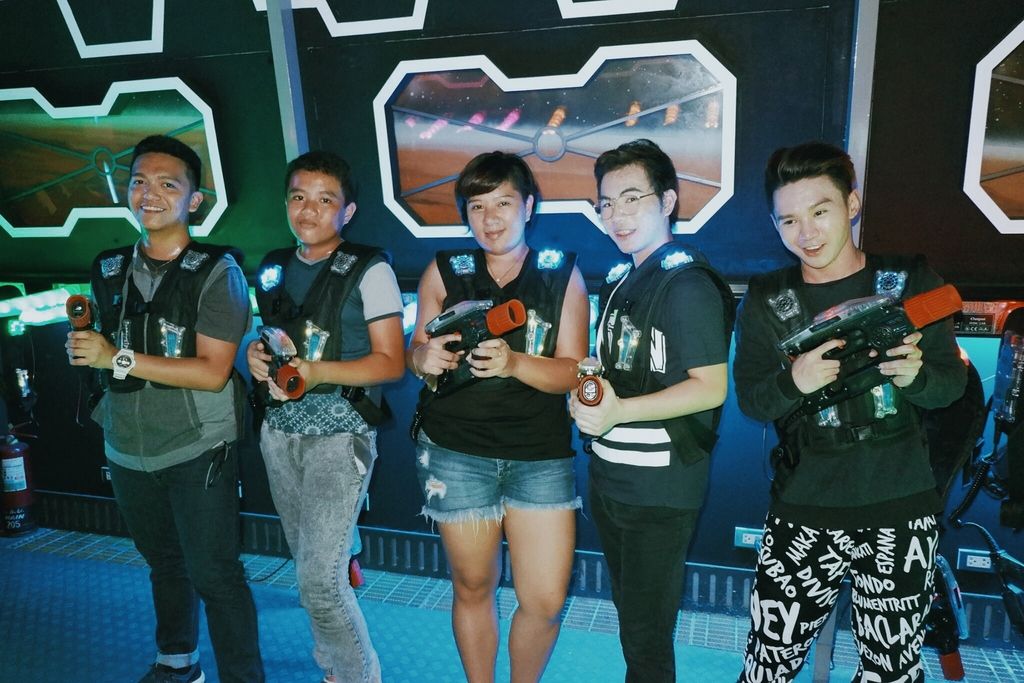 Despite the sweat all over our bodies, we emerged victorious. Blue team ftw!
The Aftermath
Food was definitely a sight to behold after a thrilling game. We were served with pizza, pasta and refreshment to quench our thirst and regain our energy.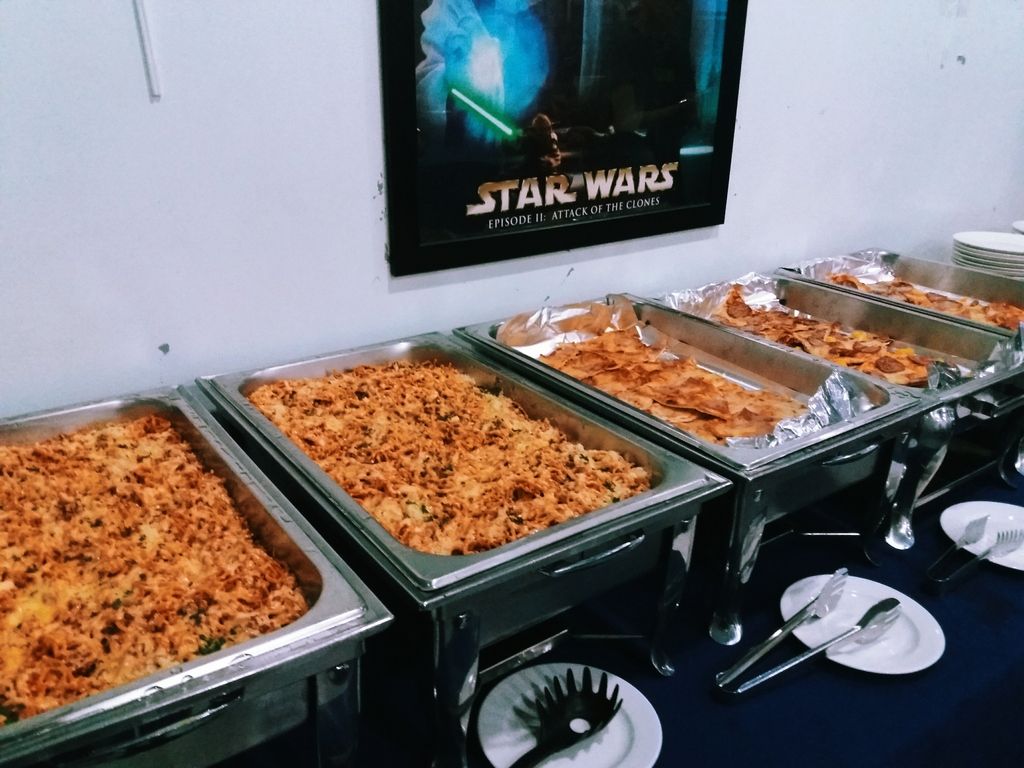 The awarding also took place during the 1-hour break; we had raffle winners who got TravelBook.ph loot bags. Us, the winning team got a LazerXtreme umbrella and TravelBook.ph loot bag. Yay!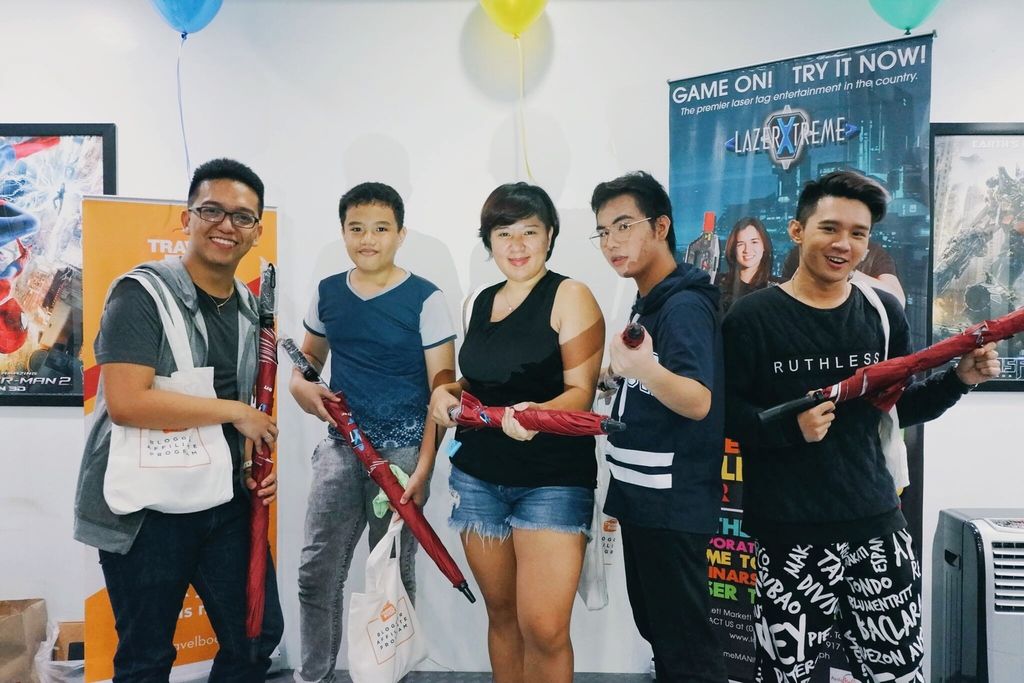 Second Round: Bloggers vs TravelBook team
With everyone re-energized with the scrumptious carbs we had, most of us were ready for another round of game. This time we were joined by the TravelBook.ph ladies which made the game all the more exciting!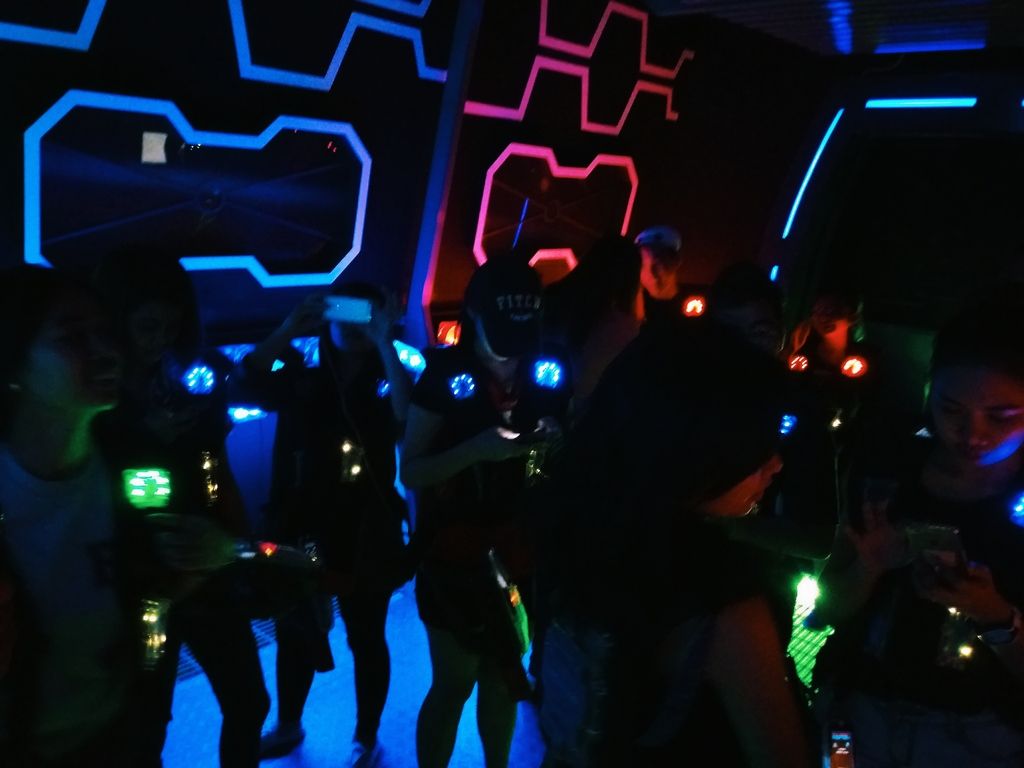 I teamed up with Micco and Ruth of We Duet, Bae and Ron. My game name was also pretty cool – I was Storm of X-Men!
This round of 20-minute game was much more exciting as we all got the hang of holding the gun, aiming, shooting and hiding.
What's funny was the TravelBook.ph ladies made the second floor their fortress, making them easy targets. Everybody were shooting at them and they were all screaming but it was all fun and good!
Wrapping up the Event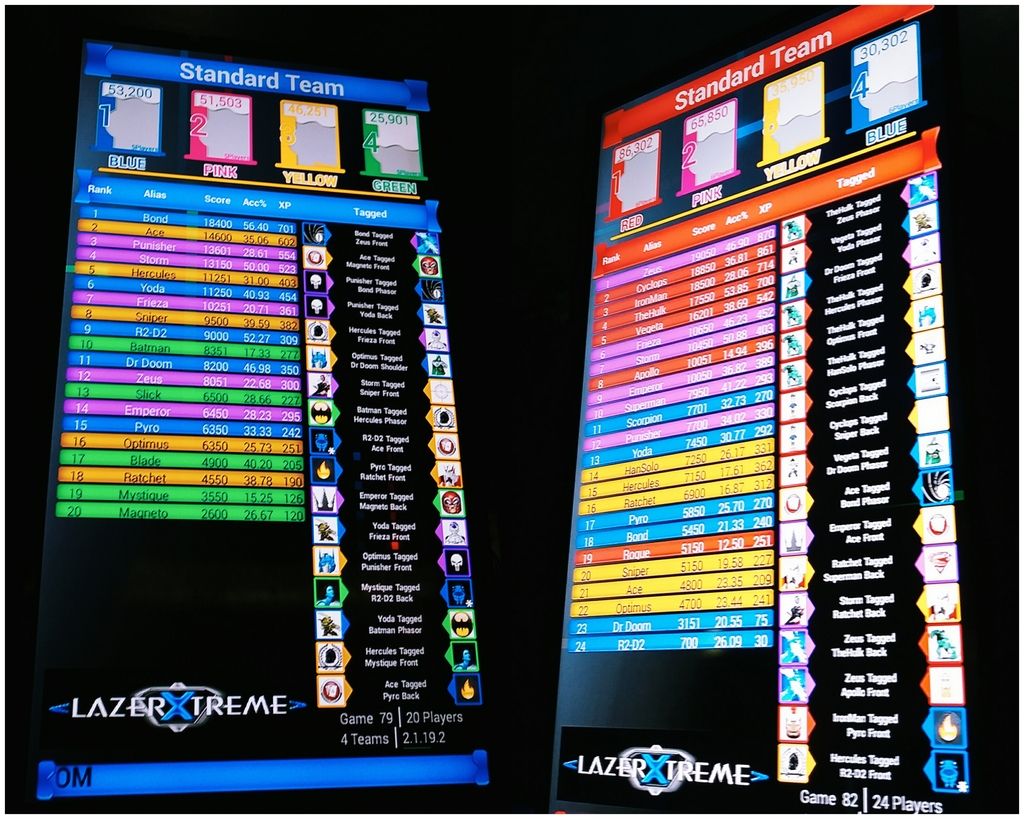 Indeed, the activity was fun filled. I personally didn't notice that 4 hours have passed while we were in the arena and the lounge. I made a lot of new friends, got associated with the TravelBook.ph team and was certified a Blogger Affiliate!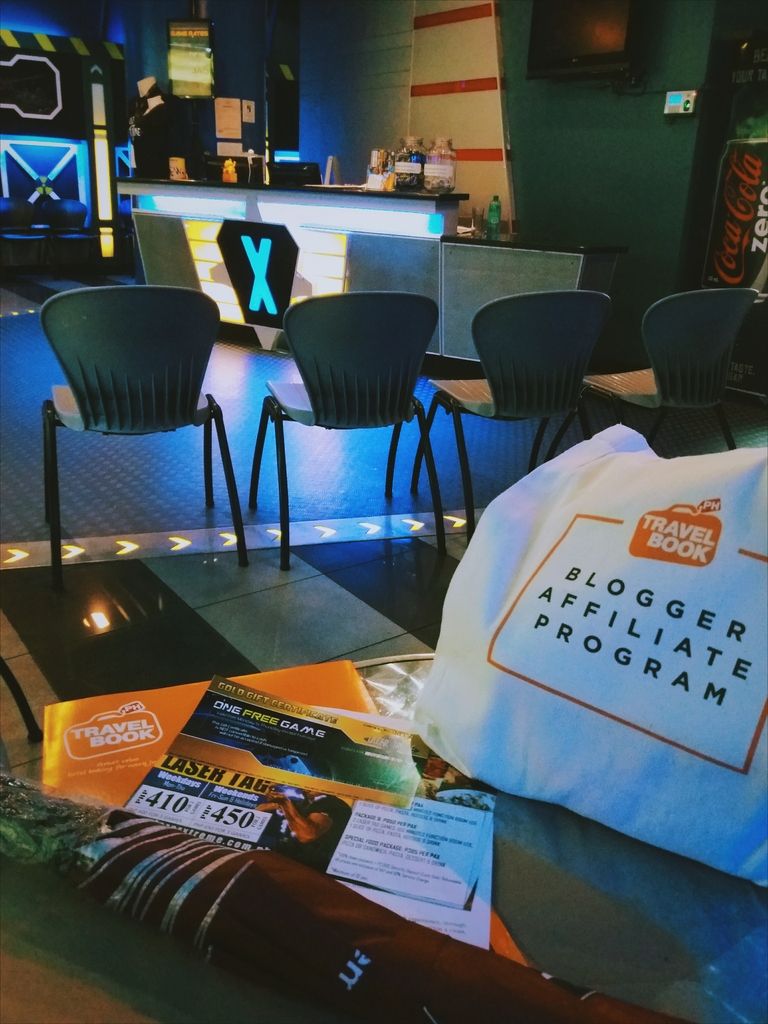 I am so thrilled, excited and already looking forward to the amazing events with the TravelBook.ph team!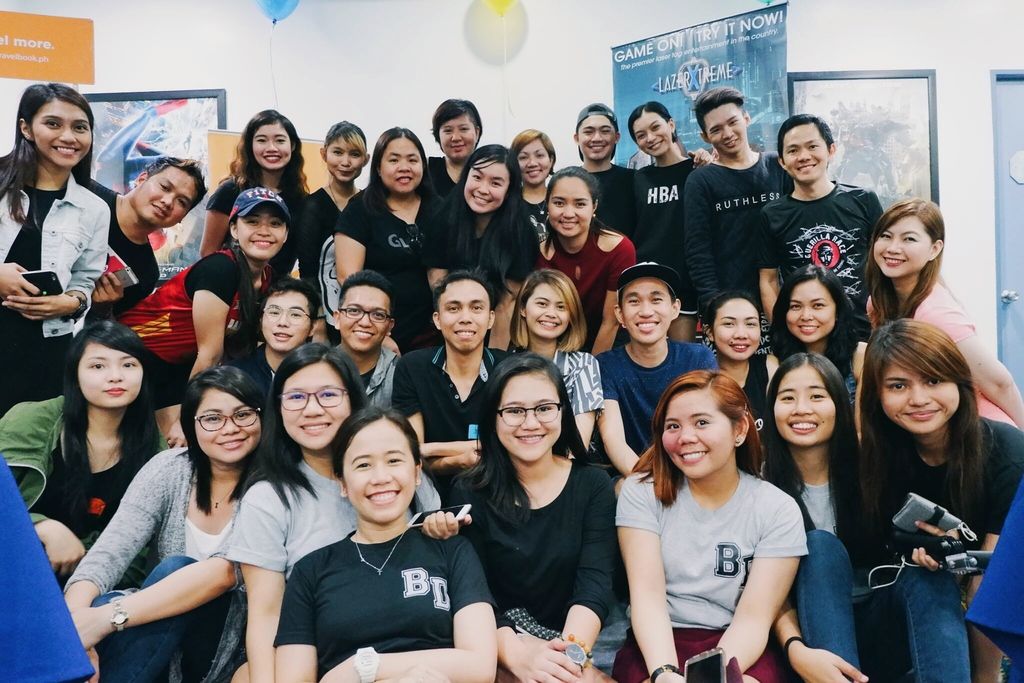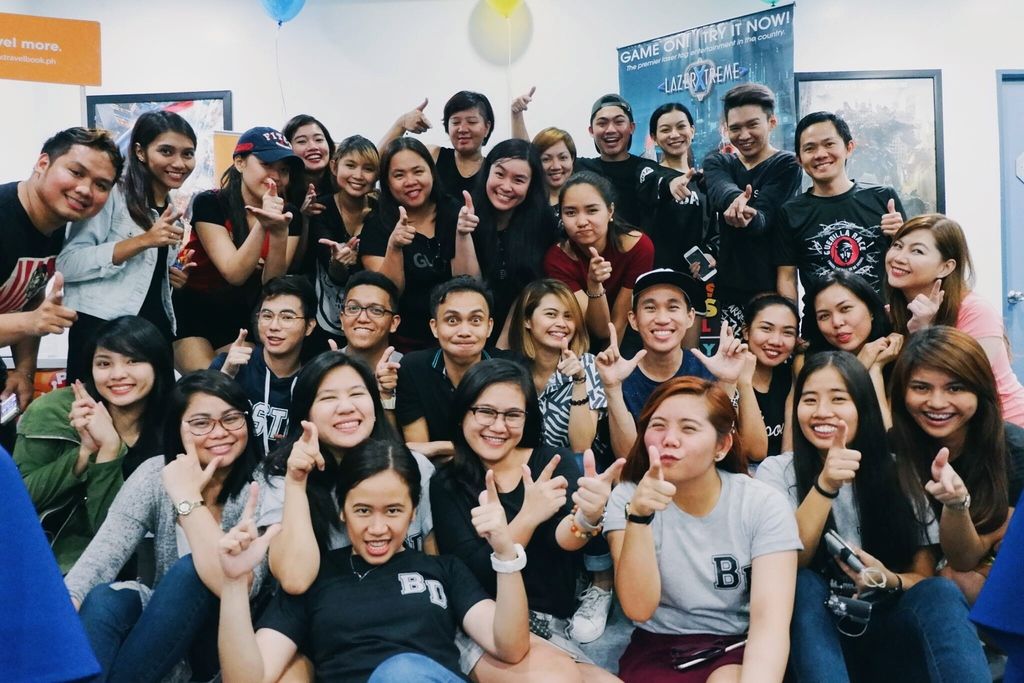 ---
I would like to thank the TravelBook.ph team and LazerXtreme Manila for this fun activity and the opportunity to meet new people and make friends!
For more information regarding TravelBook.ph and LazerXtreme, follow their official social media accounts!
TravelBook.ph: Facebook, Instagram, Twitter, Mail
LazerXtreme: Facebook, Instagram, Twitter
---
Get your game face on and test your inner StarWars warrior with LazerXtreme Manila! Make your summer vacation count and invite your family and friends for a fun game!
– Nik