As we wrap up the Pride Month, join us in a casual interview with Rich Fernandez as he shares his story of coming out, struggles, how he overcame it and becoming an LGBT Pride advocate.
Photos and words by Adrian Gonzales exclusive for this blog.
Adrian: Introduce yourself. Who is Rich Fernandez?
Rich: Basically, I'm just a web developer with a heart. Haha!
I heard about this quote once, "We become whatever we choose to fill our minds with." I believe that if you're full of negativity, you have to be ready for the consequences. However, if you're keeping positive and if you know how to appreciate the world around you, then it will show you all the happiness this life can offer.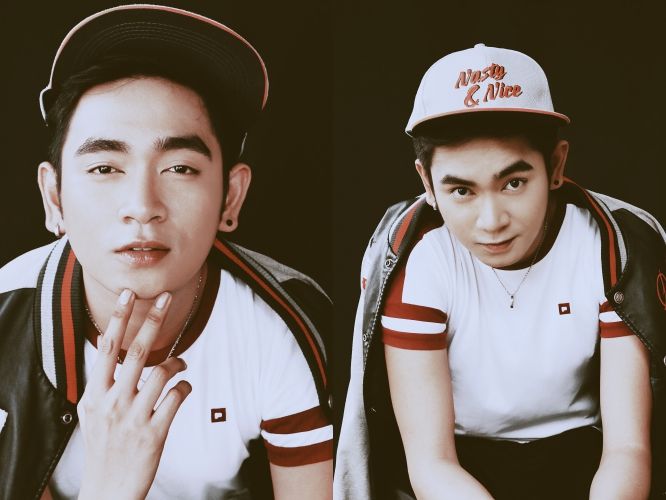 Adrian: When did it occur to you that you were gay? What struggles did you face growing up?
Rich: I'd like to think I was born gay. From childhood, I've never really had a liking for girls and I thought it was normal for me to like boys. It was not until I heard of the word "gay" and saw how it's frowned upon in our society that I've come to realize I was one.
It wasn't going through the bullying and people's judgment that I found difficult, but rather, I think the greatest struggle for me was to figure out if there was anything wrong with me. I constantly asked myself as to why I felt different from all the other kids. It was not until eventually that I learned I was perfectly normal. That there's nothing wrong with me. It's our society that needs fixing.
Adrian: At which point did you realize that you were happy with your identity? How would you advise others who are going through the same thing?
Rich: Just recently, I think. I used to care too much about what other people would think of me before. Prior being out, I was afraid of what my family would think of me. Then when I was out and open, I became afraid of being judged by my own community – gay people may think I'm too gay (read: effeminate) because discrimination still exists within the LGBT community. I think I just learned not to care (about what others say) at some point. You just can't allow that much negativity in your life.
I don't think coming out was really a problem for me. I mean, I never really had to open myself to my parents and tell them I was gay. They already knew it since I was a kid. I think most parents will know that their kid is special if they pay attention close enough.
For all the kids out there who are still struggling, just know that your happiness shouldn't depend on what people think about you. Just live by your own values and be a good person. What's the worst thing they can call you? A fag? Big deal!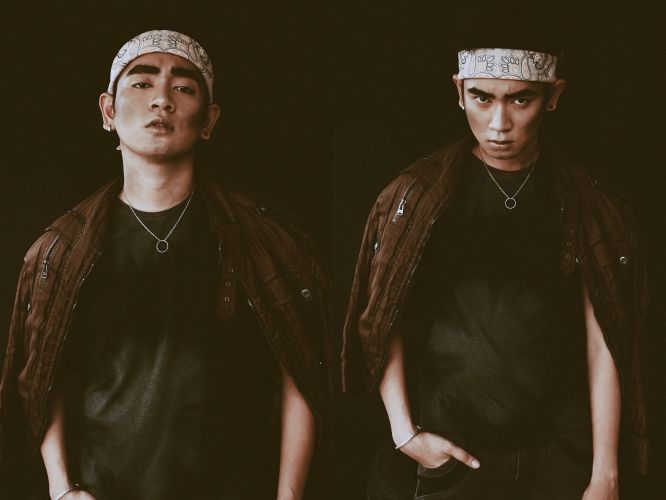 Adrian: What made you realize that you were perfectly normal the way you are?
Rich: As a child, I was taught that it was wrong to love people of the same gender. As I grew older, I started to ask myself why. What's wrong if my heart finds it more natural to love another man? Nothing is ever wrong with love, I believe. As long as your heart is pointing you towards a direction that feels right, then follow it.
Adrian: Did anyone influence you to accept yourself more?
Rich: I'm very fond of drag queens. They spit on the walls of a binary gender construct. It feels so "punk-rock" to me. Gender equality in America wouldn't be as recognized as it is now if weren't for them and the people who rallied at Stonewall. My favorite queen is Courtney Act (look her up if you haven't!). She's most known for being a finalist in Australian Idol and one of the top 3 in RuPaul's Drag Race Season 6. What amazes me about her the most (besides her unbelievable beauty and many talents) is the fact that she uses her fame as a platform to make change. Fighting for gender equality in Australia, voicing out her ideas on gun regulation laws in America, riding for AIDS life cycle, fighting for trans people's right to use the bathroom they're comfortable with. And that's just to name a few. I hope more people would be as dedicated as her.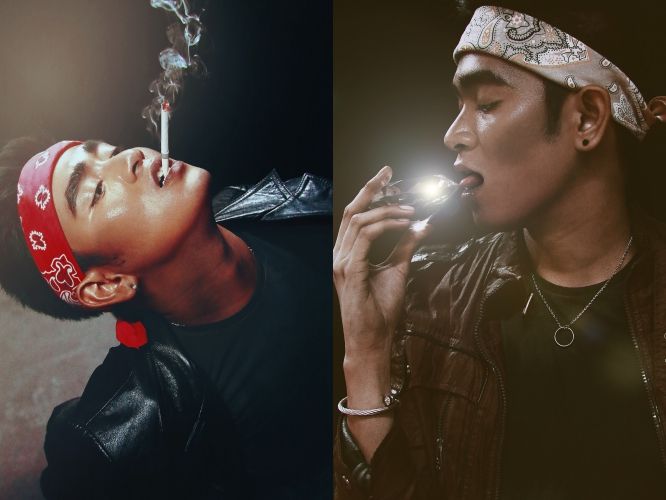 Adrian: How similar or different are you from fellow LGBT?
Rich: Hmmm, I really don't know. Although I think that this generation of LGBT is a little more concerned about getting a boyfriend, getting laid, and climbing up the social ladder. Especially now with social media having become a great part of our culture. Most of us would rather use this platform to get likes, hookups, followers, and attention with apps like Facebook, Tinder, and Grindr. What others don't realize is that social media is also a great tool for us to cause change. Social media is giving all of us a voice, but sadly most are taking it for granted.
Adrian: Where do you think does the LGBT stand in our society now?
Rich: Here's the thing. Our society, as a whole, I think is progressive. More and more kids are getting comfortable with their sexuality because they're starting to see the diversity of genders everywhere, especially in mainstream media. And that's a good sign because it means that people are starting to tolerate our existence. But it shouldn't end there. The fight for acceptance will not be over until the smallest and most vulnerable members of our society is treated as equal as the others.
The LGBT community in the Philippines indeed still has a long way to go in reaching the equality and acceptance that they cry for, and rightfully deserve. But as Rich puts it, our society, country and people now has a progressive mindset. With the movement growing larger with each passing year (the #HereTogether Metro Manila Pride March Festival 2017 is a booming evidence for this), I believe that the LGBT community is in the right track of crossing over from tolerance to acceptance and reaching equality. For no matter how the world sees it, love is love, and at the end of the day, #LoveWins.
---
For real time updates from Adrian and his magnificent work, follow his online portfolio here. You may also check out his Instagram feed here.
---
Special thanks to Adrian Gonzales and Rich Fernandez for trusting me with this set of photos and the inspiring story behind them.
Until next time! Stay Caffeinated!
– Nik